2022 New Caledonia Groupama Race registrations are OPEN !
23 December 2021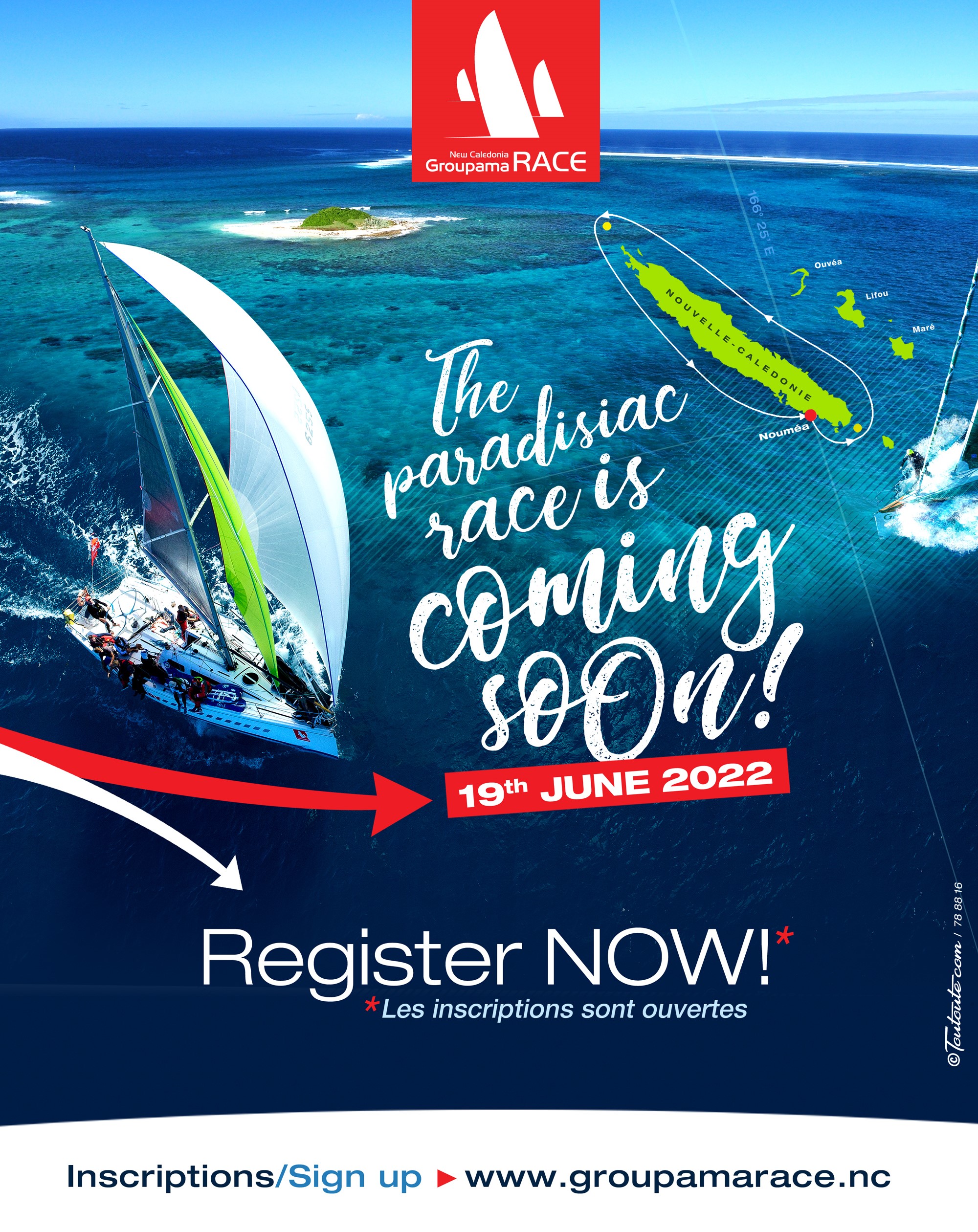 ⛵️ Are you ready to sail in paradise ?
Next June, come and race in New Cal ! 🤙
The 7th New Caledonia Groupama Race is 654 NM around the biggest lagoon in the world, Unesco Heritage listed.
The regatta is open to monohulls and multihulls.
A new category : "short-handed" (2 people) is open !
Get all the informations about the race
Eligible boats may register and pay required fee no later than 20 March 2022.
In return, a final registration form will be sent to the applicant, who must return it duty completed before May 20,2022.
REGISTER NOW OR BEFORE 28TH FEBRUARY AND GET A 30% DISCOUNT !