Eye Candy takes clean sweep of IRC and ORC
26 June 2022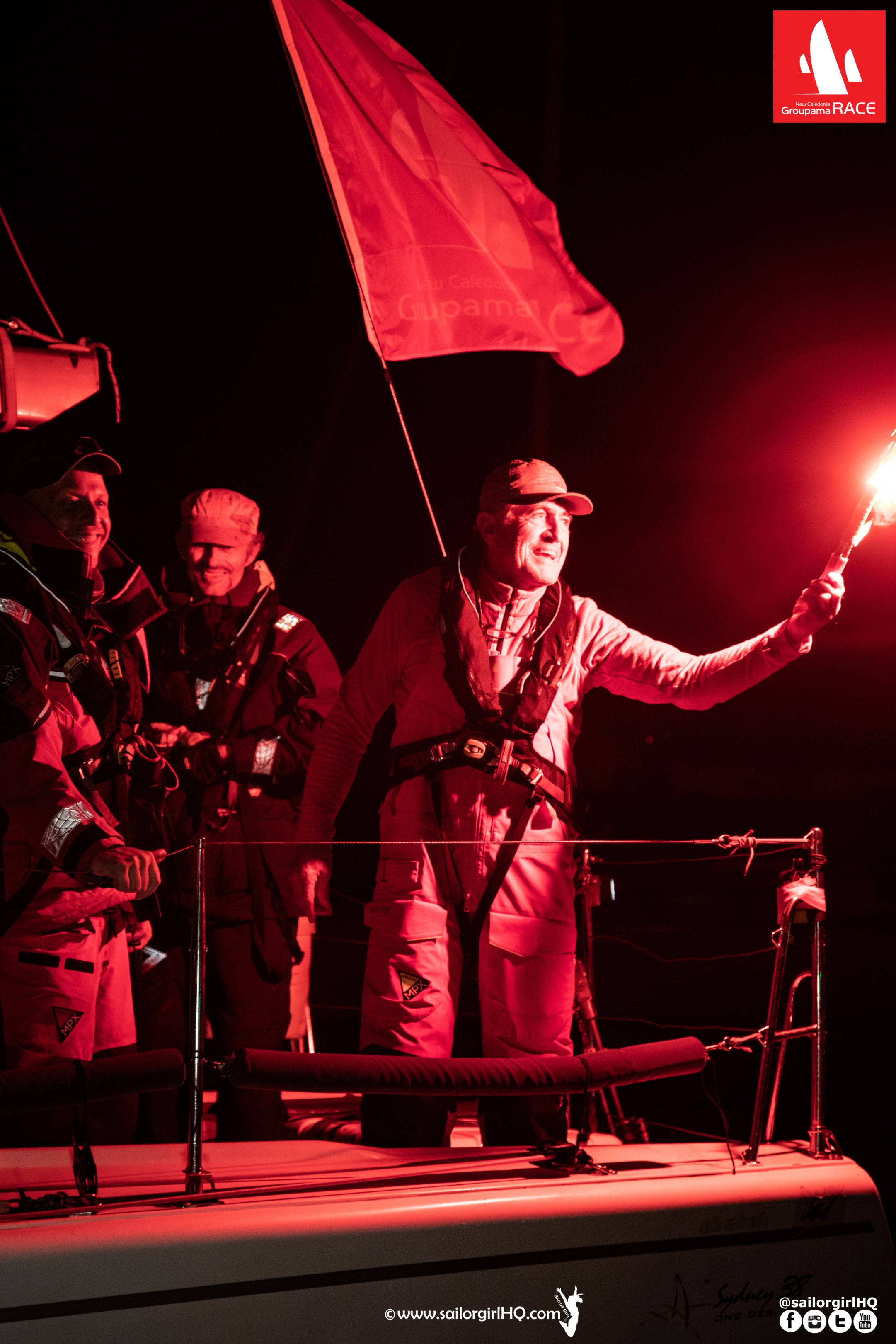 Eye Candy takes clean sweep of IRC and ORC
Nic Douglass caught up with Stuart Minchin, Watch Captain and Helm on Eye Candy, and also the current Director General, for Pacific Community, to talk about the podium for the Sydney 38's in both the IRC and ORC divisions at the New Caledonia Groupama Race.
He confirmed that the one design challenge definitely pushed the three sister ships to the top of the overall rankings.
"It was a tough race and quite tactical, so it was good to come out on top.
I joined the crew a couple of years ago when I came to New Caledonia. I went for a dock walk, and said, hey I have sailed before, can I jump on board?
I have ended up sailing with them regularly.
They were really keen to win, it was such a close battle between the three Sydney 38's, it was intense the whole way around. We were changing leads regularly, you thought you had someone in the bag, and they would come back at you.
The last morning we could touch each other, and it was really intense to get to the finish, but we managed to prevail.
We were pushing all night, all day, every moment was complete focus because the other boats were snapping at your heels the whole time. We were pushing so hard that the Sydney 38's lifted each other up in the broader fleet.
We took the wrong way around Ile Ouen, we went inside and Poulpito went outside, so they were five miles in front. Guilty Pleasures had a good run up the early east coast, and then they were ahead. So we put the kite up, and we were doing 17 knots of boat speed. We were flying!
It was full on, but we just kept pushing. In the morning we were in the lead – and we thought we had it then, because we were a few miles ahead – but they came back at us at the top of the Island and we just had to keep going."
Full interview with Stuart Minchin here: https://fb.watch/dSjfad5uMG/
Overall Positions
Overall Line Honours and Multihull Line Honours: Rushour
Monohull Line Honours: Antipodes
Double-handed Line Honours: Motor Boat II
IRC – Eye Candy, Guilty Pleasure – Speed Marine, Poulpito MLS FCD, Axians Untouchable, BCI Brer Fox
Double-Handed IRC: Tosot Climitisation Ketal, Motor Boat II, Clockwork
ORC – Eye Candy, Guilty Pleasure – Speed Marine, Poulpito MLS FCD, Axians Untouchable, BCI Brer Fox
Multi 2000 – Rushour, Kalolo, Oceans Tribute
More information on the race at groupamarace.nc
-ends-
Images – Nic Douglass @sailorgirlhq